Paulownia tomentosa
This Paulownia is currently one of the most famous. Also, it is most often offered for sale, mainly in the form of seeds. After a successful first year, when I have tried to growing Paulownia called kirl, I decided to try this very basic kind. In our conditions should be very hardy, if you follow the way of cultivation as well as in the tested Kirl. Essentialy you must keep Paulownia alive in the first and the following year through the winter, then when it's root system is well developed and wood matured, Paulownia will survive a frost. Tomentosa was grown for a long time as an ornamental park tree and was also planted around the castles. It is really a huge beautiful and very decorative tree. This Paulownia blooms beautifully. Buds are put on for the winter, then wait through winter and bloom in the spring before the leaves. Now we have 19. 12. 2013 and I'm ready for spring sowing seeds. I know it will be a huge amount of daily work taking care of seedlings, but this is exactly what I enjoy, maybe because I studied botany. I will give continuously photos and comments of growing not only kirl but also beautiful Paulownia tomentosa.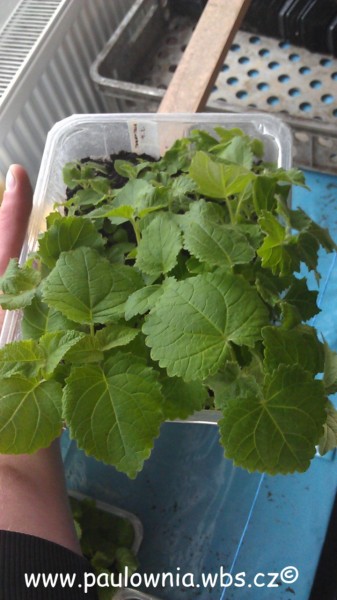 Photos of tomentosa exactly one month after seeding (16. 3. 2014) - has grown much faster than kirl. According my last year's experience kirl germinates slowly, slowly grows, but then tolerates much lower temperatures than tomentosa. Here you can see tometosa just before transplanting into individual cups.
Paulownia kirl
This variety or species I trie for a second time. This year I sowed it 16. 2. 2014 and 15. 3. 2014. Seeds germinated more slowly than tometosa and seedlings are also smaller, but they look good and healthy. Initially after germination, growth is always slower, but very soon it accelerates. Kirl is the most durable of all known Paulownias, used for hybridization with other species to increase resistance to climatic conditions.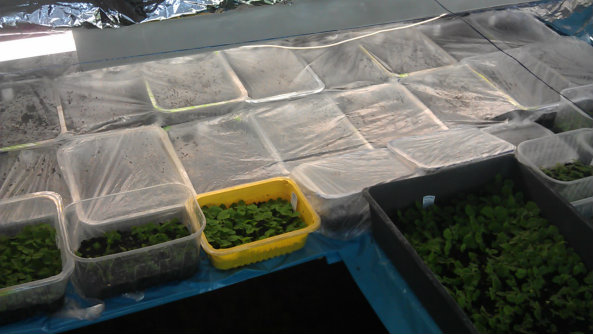 On the picture you can see germinated Paulownia tomentosa, behind it is new sowing of kirl from 15. 3. 2014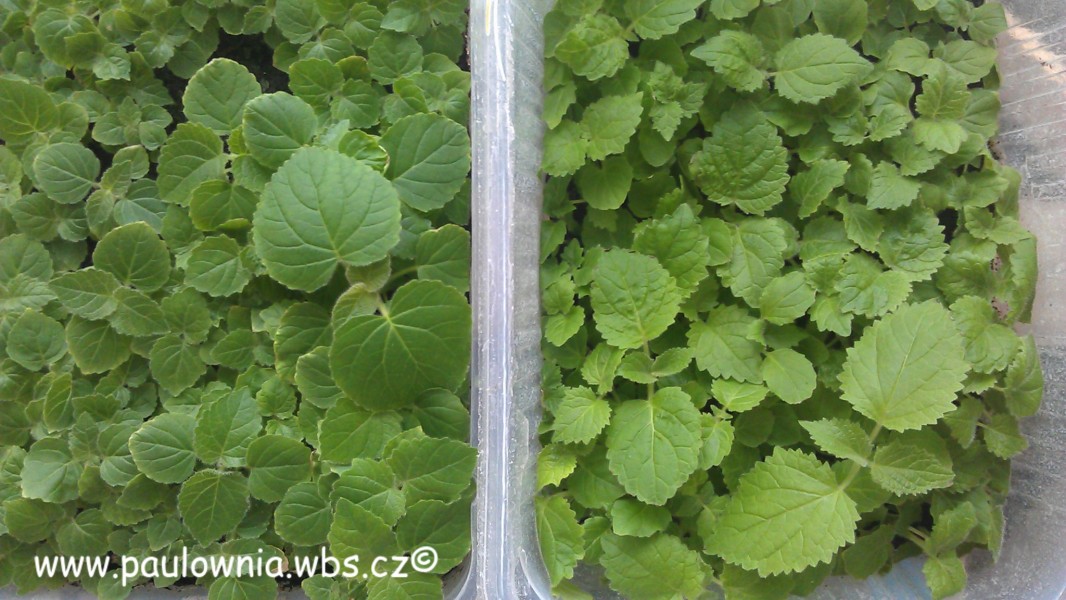 Here you can see differences between species Paulownia kirl (left) and Paulownia tomentosa (right). Kirl has more rounded leaves, while tomentosa more lanceolate and the edges toothy. Kirl also has the hairs on the leaves very short, of equal length and denser, tomentosa unequal, longer and thinner.